KP Drivers Education is a Lecture/Theory program that is run in the high schools for the districts that would like a program.
My Name is Karen Perrone and I am the Director of the program. I grew up always being reminded on a daily basis about the rules of the road and proper procedures by my father who was also a driver education instructor for over 40 years.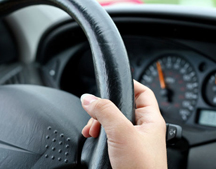 I myself have been involved in the Driver Education world for over 20 years.
My background includes being a car instructor as well as a lecture/theory teacher. I also teach the 5 hour Pre-Licensing course.
I truly believe that no parent should teach their own child to drive. Talk to anyone who has tried and most will admit that either the teen or the parent hate being in the car with the other for lessons. Also while most parents do not want to admit it, over the years they have all picked up some bad driving habits. These are the things you do not want to pass on to your young driver. At KP Drivers Education we know the newest driving laws that pertain to the teens, what they need to know for the road tests, and the basic knowledge of the roads for every driving situation or road condition. Like any other skilled event a person wants to learn, you go to a certified person to learn from. Driving should be no different. Let the trained instructors help you to be the best driver you can be.
Thank You